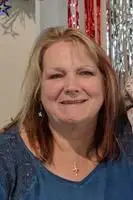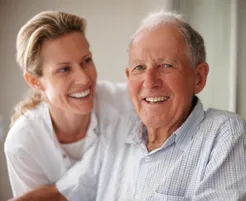 Please call Franny Griffin to discuss her services today at (409) 289-1236
Family Caregivers Face Many Challenges
An estimated 8.4 million Americans provide care to an adult with an emotional or mental health issue. These caregivers spend an average of 32 hours a week assisting their loved one; and nearly one in five spend more than 40 hours a week, according to a new survey from the National Alliance on Caregiving.
The study offers an in-depth look at the issues and challenges facing adults who provide unpaid care to adults with serious to moderate emotional or mental health issues. It was commissioned by the National Alliance for Caregiving and conducted in partnership with Mental Health American (MHA) and the National Alliance on Mental Illness (NAMI).
The survey found that mental health caregivers are on average 54 years old. The majority of care recipients (58 percent) are between ages 18 and 39 years. The caregivers most often care for an adult child (45 percent), parent (14 percent), spouse (11 percent) or sibling (9 percent). For many, caring for a family member with a mental health condition is often a long-term proposition--on average caregivers have been providing care for nine years.
Nearly all of the caregivers provide help with such things as transportation, shopping, meal preparation, and managing finances. About one in five help with personal care activities, such as bathing, dressing, and feeding.
Because of the challenges they face, 75 percent of these caregivers feel high emotional stress and more than 60 percent say their role as caregiver has made their health worse. Stigma and isolation are other challenges—about half of caregivers report feeling isolated and alone and about half report find it difficult to talk to others about their family members' emotional health issues.
The caregivers expressed a number of concerns about the quality and access to mental health care for their loved one. About 4 in 10 feel their loved one does not yet have an accurate diagnosis. Among those that did feel their family member had an accurate diagnosis, the median time it took to come to that diagnosis was eight years.
Caregivers reported difficulty finding services, including day programs or treatment, peer support, a case manager, in-patient treatment, and treatment for substance abuse. Overall about half are dissatisfied with the amount and quality of community services for their loved one. Caregivers in rural areas expressed more difficulty with access and quality and provided more hours of care than their counterparts on urban/suburban areas.
One concerning finding is that among caregivers of adult children, more than 60 percent say their loved one is financially dependent on friends and family. Yet only about a third of these caregivers have plans in place for the care of their son or daughter when they can no longer provide the care.
The insights provided by this national study are a clear reminder of the tremendous contribution that family members make to the care of people with mental illness, and given the challenges they face, the need to provide ongoing support and care for the caregivers.
More information
Content provided by American Psychiatric Association. Interested in finding other articles like these? Visit the APA Blog