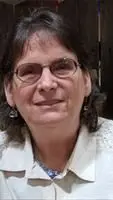 Cheryl Underhill is a Licensed Professional Counselor (LPC) specializing in individual, couples and family psychotherapy, and maintains a private practice in Nederland, Texas.
With over 24 years experience as a clinician, and a graduate of Lamar University in Beaumont, Tx., she is currently serving as private practitioner working with a broad spectrum of clients. Among her areas of expertise are EMDR Level 1 (for PTSD and other traumas) and EAP counseling. Ms. Underhill has also written and self-published an illustrated childrens' book on dealing with pet loss titled Geadons' Gift: Surviving the Loss of Your Pet.
In addition, Ms. Underhill is available for business on-site crisis intervention counseling, presentations at local businesses and to general audiences on topics such as: "workplace stress", "workplace drug and substance abuse" and "workplace bully survival".
Ms. Underhill is a practical, interactive, cognitive behavioral therapist. Her treatment approach is to provide support and practical feedback to help clients resolve current problems and long-standing patterns. She incorporates a blend of conventional and alternatives approaches, drawing upon a variety of styles and techniques to incorporate what will be most helpful for each client. With sensitivity and compassion, she works with each client to help them build on their strengths to identify and achieve life goals.


Education
1977 B.S. in Secondary Education, Tennessee Temple University, Chattanooga, Tennessee
1995 Certificate of Completion for Substance Abuse Counseling, Lamar University, Port Arthur, Texas
1997 M.Ed. in Counseling and Development, Lamar University, Beaumont, Texas
License and Additional Certification
1997 LPC (Licensed Professional Counselor) for Texas
1998 EMDR Level 1 Certification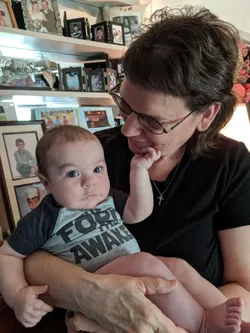 Cheryl with Corbin