For over 26 years, I have worked with clients to be the best they can be and look forward to working with you, to do the same. Together, we can work through whatever you are dealing with to begin your healing journey...just give yourself, us and the counseling process a fair chance. Primarily, I use a cognitive/behavioral approach, w/ goal of achieving resolution as soon as therapeutically possible. Other modalities/ techniques are used (as needed).

Additionally, I am trained EMDR Level 1, which is a bi-lateral visual technique, used especially to treat trauma. Along with grief and loss counseling (which I do), I do pet loss counseling. In fact, I wrote a children's book, to help with pet loss, called Geadons' Gift, Surviving the Loss of Your Pet.
Lastly, as a military veteran, I feel uniquely qualified to treat other vets, especially, those with PTSD, utilizing EMDR. among other trauma-reducing techniques.
So, if you're ready and motivated to work on your issue(s) you are dealing with, please contact me. I look forward to hearing from you to begin your healing journey.



*Have a Merry Christmas and Happy New Year *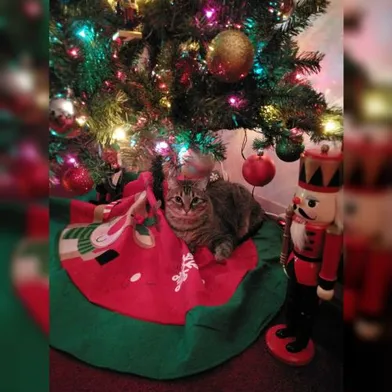 From Cheryl, Cindy, Franny and Heidi